I'm very pleased to announce the release of BlinkStick Status application. It's currently in beta, but already very usable. BlinkStick Status is designed to integrate directly with Microsoft Lync or work in manual mode and provide your availability status in the office so that your colleagues know whether your are busy or available for chat.
You can subscribe/follow this thread for future updates to beta releases.
Features
Works with all BlinkStick devices
Supports 32/64 bit versions of Windows 7 and Windows 8
Supports Lync 2010 & Lync 2013
Controls Lync status
Fully customizable status notifications
Custom notification for Lync IM, call and on call
Automatically dismiss Lync IM notification when Lync window is activated
Display Lync IM and call notifications only when the computer is locked
Global keyboard shortcut (defaults to Crtl+Win+Up) for status popup dialog to change your status instantly
Automatic away when computer is locked or user is idle in manual mode
Screenshots
System tray icon: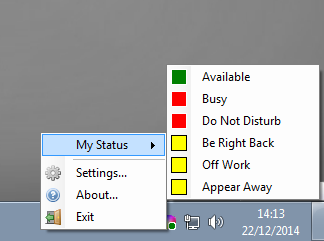 Status popup dialog accessible via Ctrl+Win+Up at any time: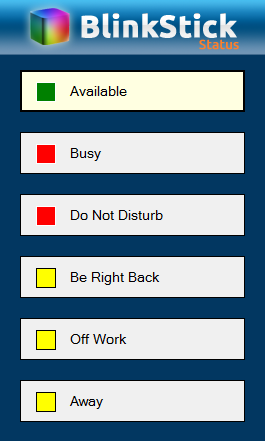 Settings: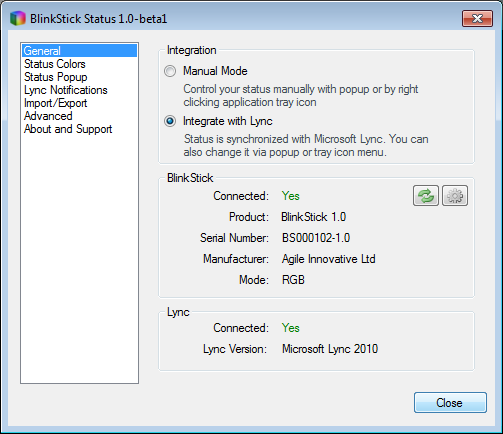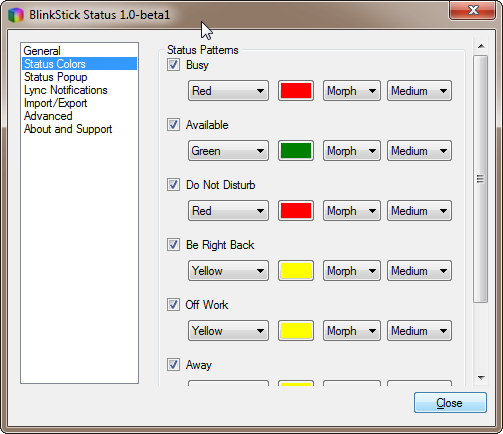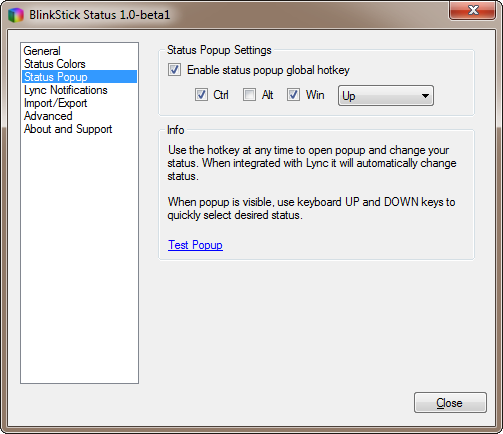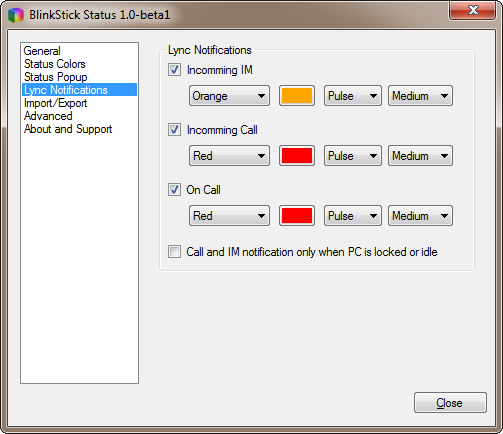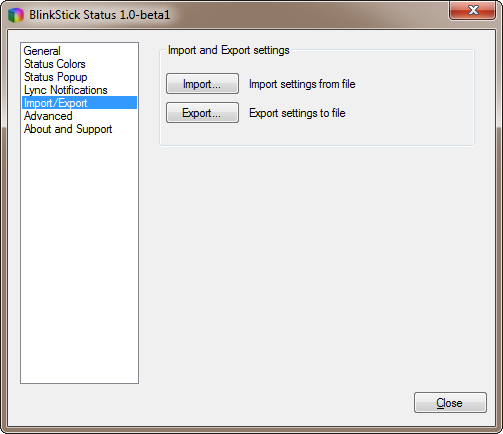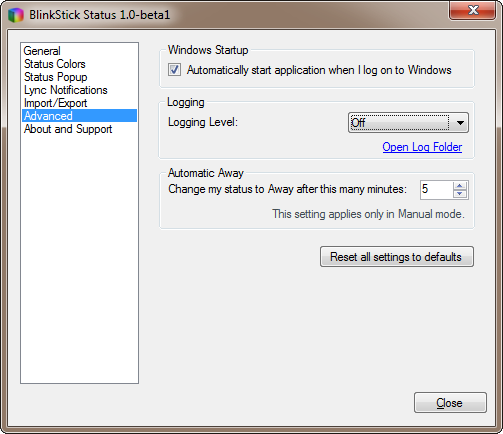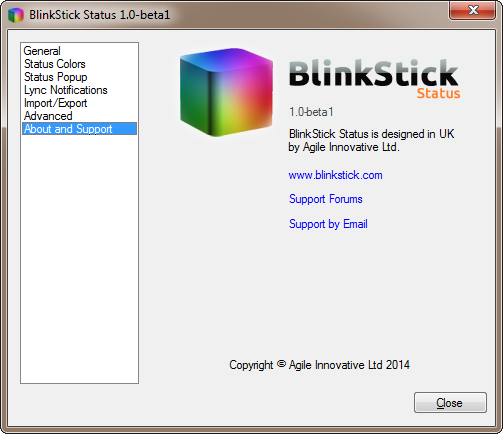 Download
BlinkStick Status 1.0-beta2 release is available for download:
BlinkStick_Status_1.0_beta2.msi
Requires Microsoft .NET 4.5.
Your feedback is very much appreciated!
Changelog
2014-12-23 1.0-beta2
Fix crash when multiple threads request pattern animations
Fatal crash error logging to file and show error message
Fixes to the installer
2014-12-22 1.0-beta1
Previous versions