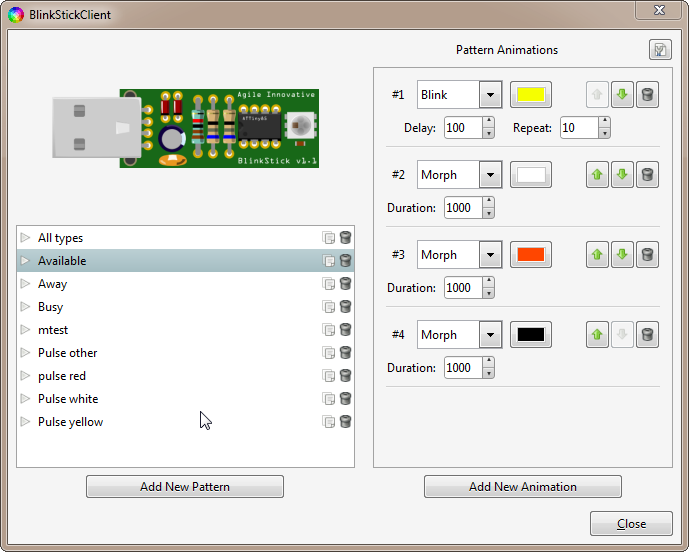 Been working on the new pattern editor window for BlinkStick client. Here are the features currently implemented:
Custom pattern types
Pattern preview on the BlinkStick device and BlinkStick photo
Customizable pattern animations
Pattern animation reordering
Planned features:
Support for BlinkStick Square and BlinkStick Strip
Color index selection for multi LED devices including BlinkStick Pro
If you have any suggestions, please let me know by replying to this topic and I will implement them for the next release.
I'm planning on releasing alpha preview of the new client application some time next week.